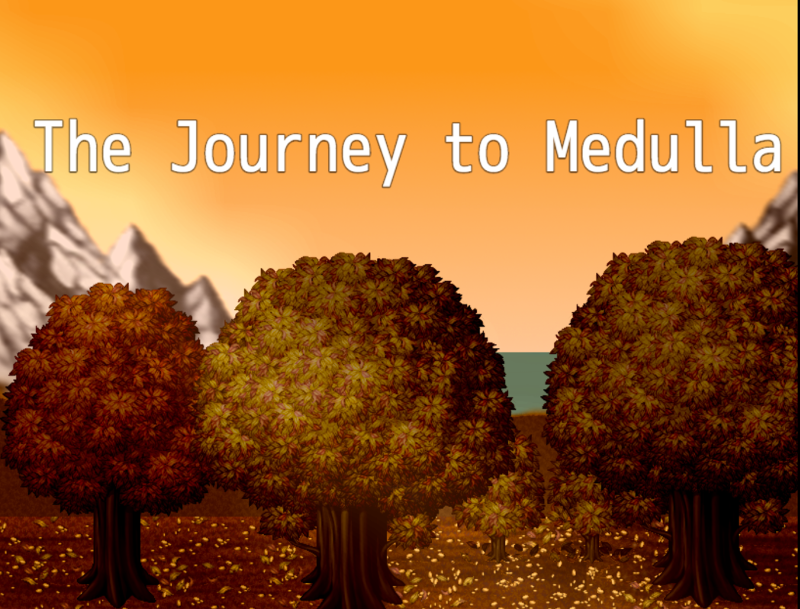 The Journey To Medulla
STILL WORKING HARD ON THE GAME! COMICON UPDATE AND NEW SCREENS!!!
---
Hello!
It's been a while since I've posted however that's because I've been working hard on the game!
So Comicon will be in April, I'm still trying to figure out what build to take, last time at Gamescon I took basically the Demo (on Itch, Download it here: https://ihavenoskin.itch.io/the-journey-to-medulla ) all the way up until you race the train on the Pomeranian... This time I'll let people try the race out and play on from there... maybe...
Anyway, I've come up with the idea of having a dungeon segment to the game, however, I hate Zubats (lol) and random encounters (which I've taken out of my game!) so I wanted to do something a bit different.
So each dungeon has a theme, one is a giant forest inside the dungeon (the game explains how) and the other is an aquarium! The last dungeon will be a massive kitchen :) I know this seems very random, however, I wanted to add elemental attacks based on the classic, green, blue and red plus the dungeons are part of a complex village of monks who protect the local school of mountain magic!
Take a look and let me know what you think :)
Get The Journey To Medulla